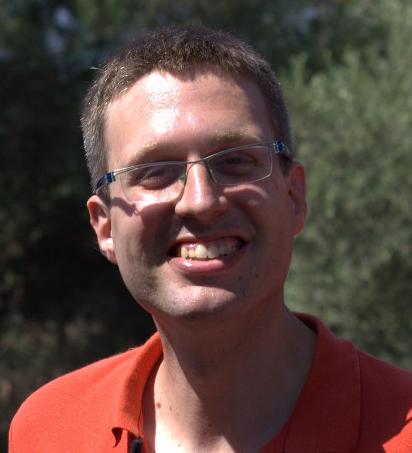 Hi, my name is Nadav Har'El. I am 42 years old, married with three children, and live in Manof, Israel.
I have a BA in Mathemtics, and MSc in Applied Mathematics, both from the Technion, but most of my work has been in computer programming and computer science research. Currently I work for the start-up ScyllaDB on the OSv operating system for virtual machines and on the Scylla super-fast NoSQL database.
You are invited to see some of my work, including my research papers, free software, essays and Web sites, and more. You can also see latest CV (HTML, PDF).
You can reach me or drop me a note using the latest technological advances.
Other homepages
You might also want to look at the following additional pages about me:
Old stuff
I have a homepage since 1995, and it accumulated a lot of old and outdated stuff. Here is a small part of this outdated stuff which might still be slightly relevant (but more likely, not...): a photo album, my implanted defibrillator, pets, musings, wedding. My late father and brother also had homepages.